The Cambridge Pathway prepares students for life – helping them to develop an informed curiosity and lasting passion for learning.​
Cambridge International helps students become confident, responsible, reflective, innovative and engaged. Ready to tackle the demands of tomorrow's world, capable of shaping a better world for the future.​
That's why success with Cambridge International opens doors to the world's best universities – in the US, the UK, Australia, Canada and beyond.
¿Why Cambridge in Preschool?
It helps children develop the knowledge, understanding and skills needs transition successfully to primary school, moving from informal, play-based learning to teaching that is more formal. 
It is a child-centred, play-based programme that helps young learners to develop at their own pace. It encourages them to act independently, make their own choices and discover feelings of self-worth.
It includes everything you need for high-quality learning: a holistic, balanced curriculum, engaging classroom resources, professional development and assessment approaches to help you measure our learners' progress.
It supports learners, whatever their level of English when they begin the programme. They offer a bilingual or multilingual approach if learners have a home language other than English
¿What subjects from the Cambridge curriculum do we offer?
The curriculum includes six curriculum areas, each divided into various areas of learning. All the curriculum areas are equally important and interconnected.
1. Communication, Language and Literacy.
Area subjects: - Speaking and listening. – Reading. - Writing. 
2. Creative Expression.
Area subjects: - Art and design. – Music. – Dance. – Drama.
3. Mathematics.
Area subjects: - Sense of number. -Handling data. -Shape, space and measure.
4. Personal, Social and Emotional Development.
- Self-regulation and self-confidence. – Relationships. - Self-confidence.  - Management of emotions and behavior. - Health and self-care. -Development of responsibility and identity.
5. Physical Development.
Area subjects:  - Moving well. - Understanding movement. - Movement activities.
6. Understanding the World.
Area subjects: -Scientific thinking. -Digital technology. - People, time and place.
Image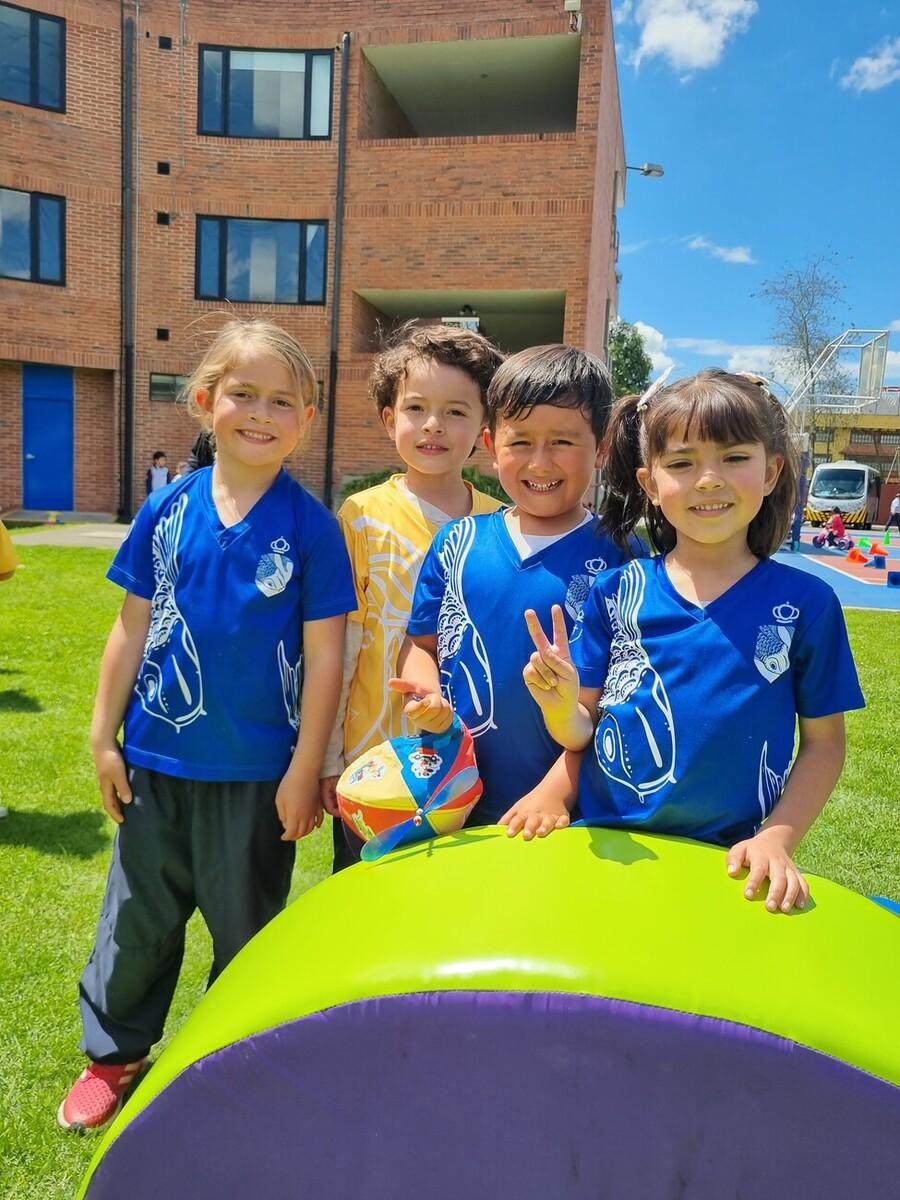 How do we deliver the Cambridge curriculum in the classroom?
The Cambridge Early Years curriculum follows a holistic approach that focuses on the whole child and connects their development with the world and the people around them.
It is based on four key areas of early childhood development: Physical development, Cognitive development, Language and Communication development, Social-emotional development. The following are great reasons to follow this international curriculum:
1. Develops knowledge, understanding and skills through a spiral approach, revisiting and engaging with topics and skills in more depth at each stage.
2. Helps students reach internationally established milestones for early development. Although children develop at different rates, the curriculum provides a structure for teaching and learning that will help you monitor and support each child's progress.
3. Supports a bilingual or multilingual approach for students with a native language other than English, as well as those with different English experiences
4. prepares students for an easy transition to Cambridge Primary, or to the next stage of their education.
 
How do we assess our learners' development to verify the effectiveness of our practice?
Assessing the progress of young learners helps us understand where input has been most successful and effectively plan for future learning.
The Cambridge program proposes:
1. An ongoing formative assessment, including observations of children in the learning environment and evidence collected during learning.
2. An evaluation system called: "Cambridge Early Years Check Together". Story-based digital assessment tool completed one-on-one with each child. This system has adaptive functionality for learners to see a personalized set of questions that are tailored to their ability without limiting their potential, covers early literacy, early numeracy and personal, social and emotional development and is automatically marked online.
This assessment system allows teachers to receive detailed feedback reports that are aligned with the Cambridge International curriculum on each child's ability at the start and end of the academic year, including easily shareable parent reports.
 
Image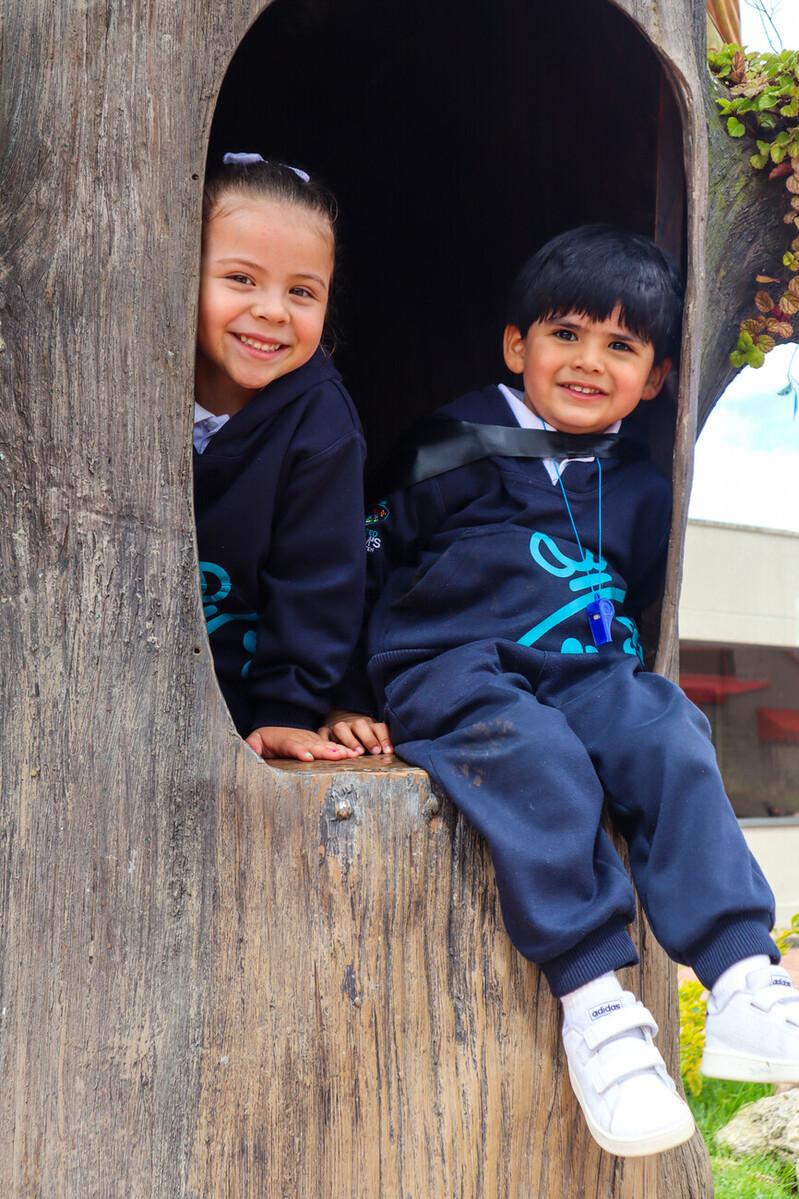 What certifications can our students obtain during the program?
We are a proud Cambridge International School and as such when a students successfully finishes their preschool at St. Matthew we certify the achievement of the following in our students:
Reflective as learners, developing their ability to learn.
Innovators for new and future challenges.
Self-confident in working with their own and others' information and ideas.
Intellectually and socially engaged, ready to make a difference.
Self-responsible, receptive and respectful of others.
Why Cambridge in Primary School?
A Cambridge-based education prepares students for life, helping them develop an informed curiosity and a lasting passion for learning. The Cambridge curriculum allows itself to be shaped and permeated around what we seek as a quality educational institution and how we want our students to learn, helping them to discover new skills in an ever-changing world. Cambridge students develop the skills they need to succeed in school, university and in life
What subjects from the Cambridge curriculum do we offer?
English as a Second Language: This programme empowers even the youngest learners to communicate confidently and effectively. It helps them to develop the skills needed to respond to a range of information, media and texts. The programme promotes active learning, develops thinking skills and encourages intellectual engagement.
Primary Mathematics: Maths helps us to think analytically and have better reasoning abilities. Our primary mathematics curriculum encourages life-long enthusiasm for analytical and rational thinking.
Primary Science: The exciting new primary science curriculum helps learners develop a life-long curiosity about the natural world and enables them to seek scientific explanations to the phenomena around them.
Image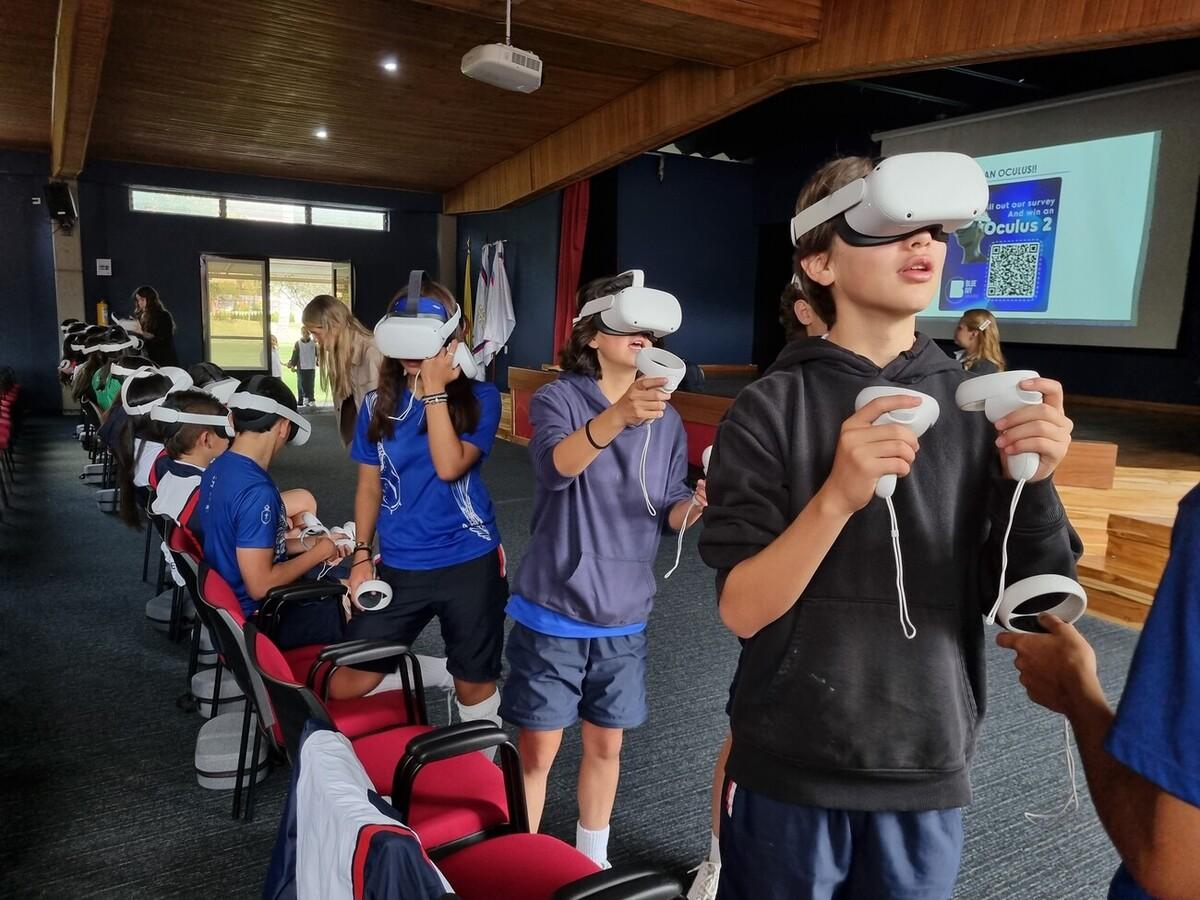 How do we deliver the Cambridge curriculum in the classroom?
Our study plan is a combination of the Cambridge curriculum, the National Ministry of Education standards, and the one proposed by us in our Pedagogical Model. As a result, we ensure that students acquire the necessary skills to be competent and reflective when facing real and everyday situations and thus propose viable and effective solutions
How do we assess our learners' development to verify the effectiveness of our practice?
Accurately measuring a student's progress can transform the way they learn and help them make decisions about their own process, their needs and where to focus their efforts. Our evaluation focuses on the verification of the process and the progress directly in the classroom, through discussion, observations, metacognition and constant feedback. Our teachers develop a training process in each subject and provide the necessary guidance so that students develop the skills to learn from mistakes and see failure as an opportunity for learning and continuous improvement.
Image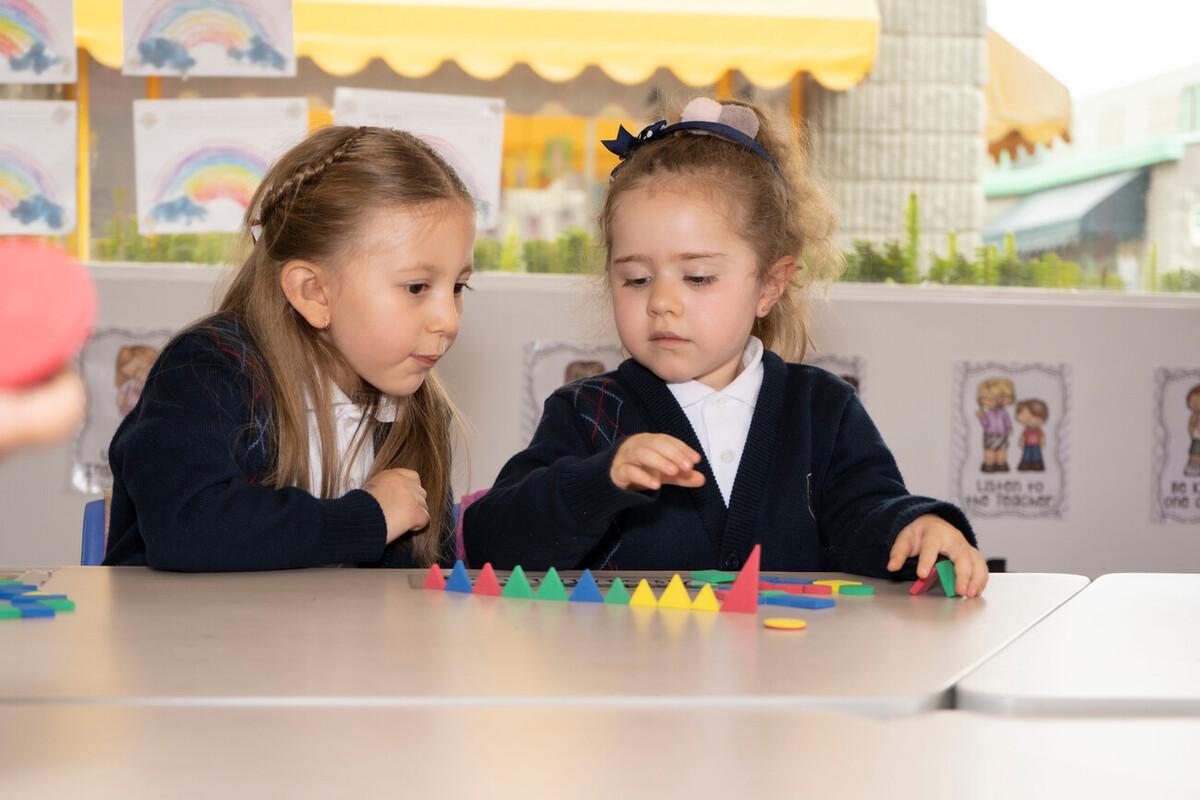 What certifications can our students obtain during the program?
Students receive a statement of achievement after completing their Cambridge Primary Checkpoint. Students receive official results with detailed feedback on performance in each of the subjects and in comparison to an international benchmark.
Why Cambridge in High School
Cambridge programs and qualifications set the global standard for international education. They are created by subject experts, rooted in academic rigor, and reflect the latest educational research. High school qualifications programs are constantly reviewed and updated to make sure they reflect the latest developments in teaching and learning and meet our school's needs.
Cambridge Curriculum and Core Programs
In middle school, our classes in English, Math, and Science are enriched by the Cambridge curriculum, once our students reach the last two years of school they also have the opportunity to develop Cambridge core programs in Math, History, Spanish and Global Perspectives. Additionally, they can choose an elective among Music, Arts & Design, Economics, Biology, or French. Cambridge programs combine an emphasis on mastering subjects in depth with the development of skills for study and work in the future.
Image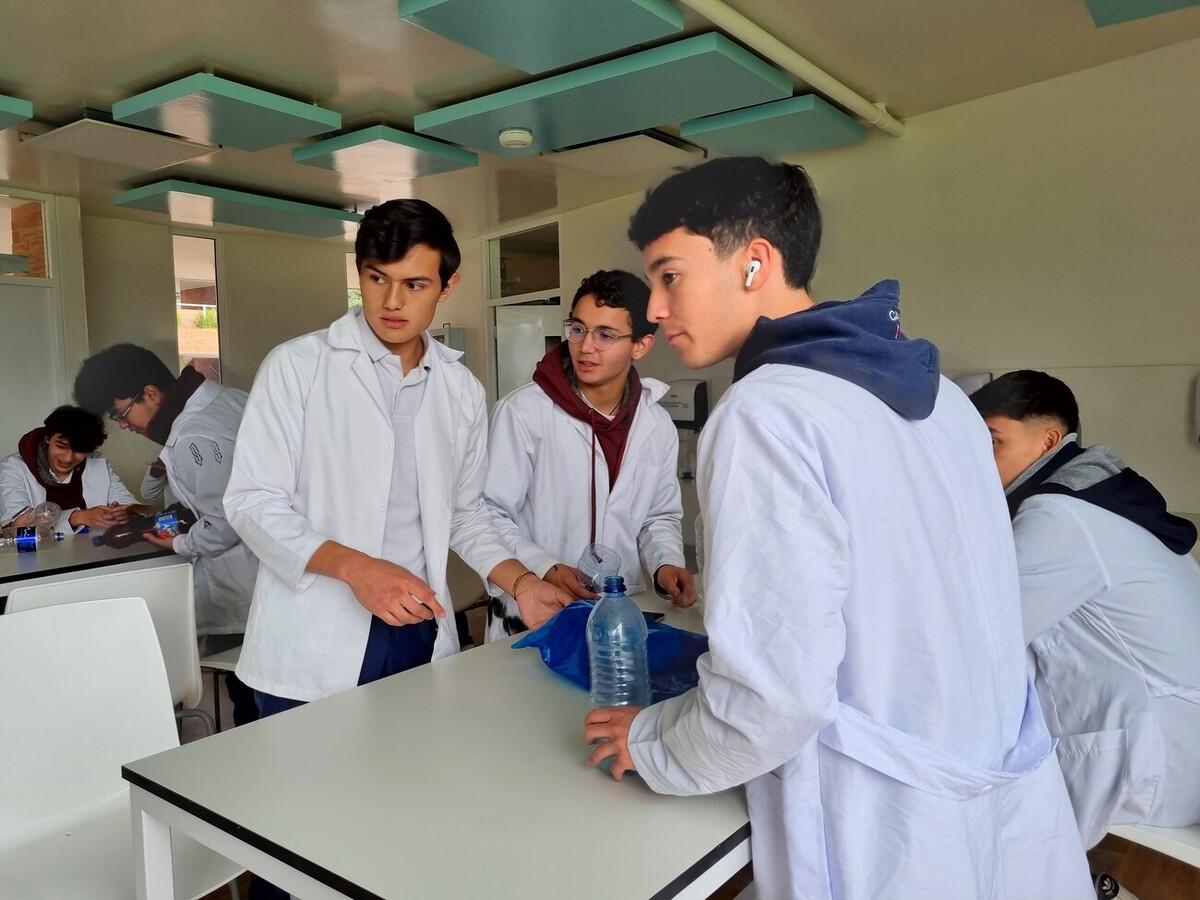 Benefits of Cambridge Curriculum
Developing the Cambridge curriculum in the classroom brings great benefits for our students, all classes are designed to be student-centered, and they are aimed for our students to develop:
in-depth subject content
independent thinking
knowledge and understanding of new as well as familiar situations
skills to handle and evaluate different types of information sources
logical thinking and how to present ordered and coherent arguments
judgments, recommendations, and decisions
reasoned explanations, understanding of implications, and how to communicate them logically and clearly
English communication skills.
Cambridge Assessment and Qualifications
Students are constantly assessed and thoughtfully guided through feedback, this is why they present a lower secondary checkpoint in 9th grade. Then in 10th grade, they develop IGCSE exams, the world's most popular international qualification for 14 to 16-year-olds. Not only is it truly international - it gives students more options than any other international qualification. And finally, they prepare and present A-levels during the last two years of their school.
Image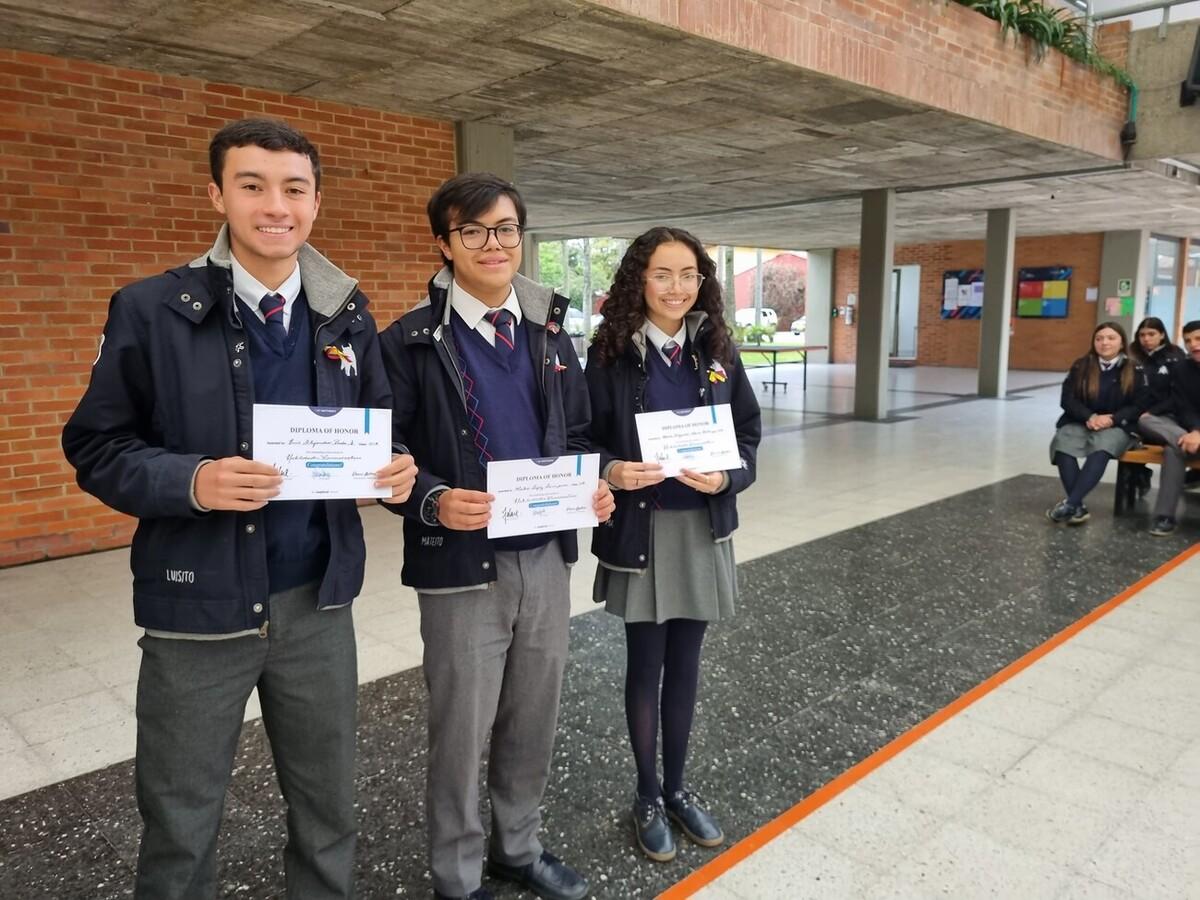 What succeeding at the Cambridge Program entails
Success in Cambridge qualifications often gives students admission to the world's best universities – in the US, the UK, Australia, Canada, Germany, and beyond. They are recognized as qualifications that prepare and equip students with the skills they need to succeed both at university and in their professional life. Universities value independent research and critical thinking skills, as well as the deep subject knowledge that these qualifications bring.
To consult all the benefits that these qualifications bring, please go to https://www.cambridgeinternational.org/recognition-search/
Book a Visit
---
Contact us to schedule a visit and learn about our campus and educational philosophy.