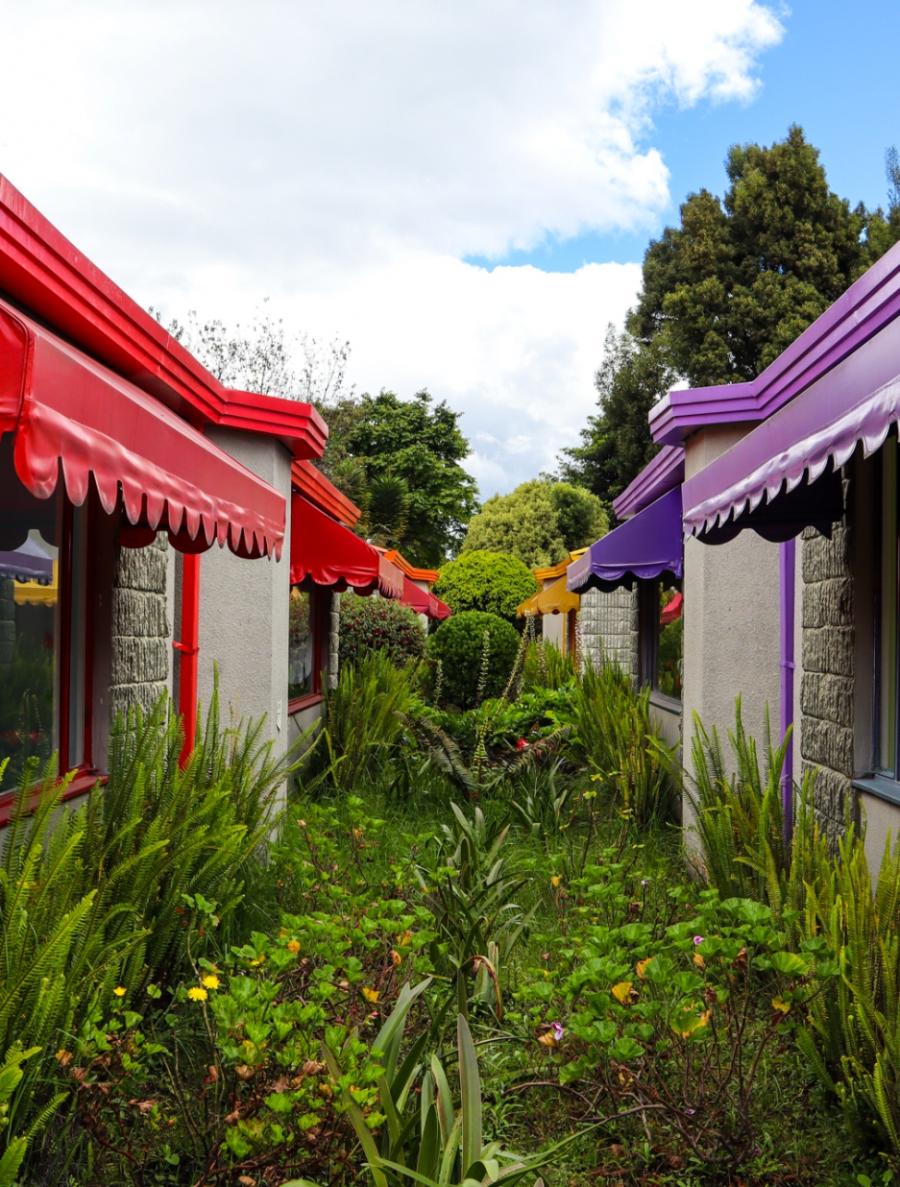 A Modern Classroom Environment
---
All classrooms, including those in Grimm's Kindergarten building, have been designed by architects specialising in early education settings. Each room is comfortably equipped with ergonomic chairs and modular trapezoidal tables. This open and spacious layout encourages teamwork and allows preschoolers to enjoy a dynamic and fun learning environment.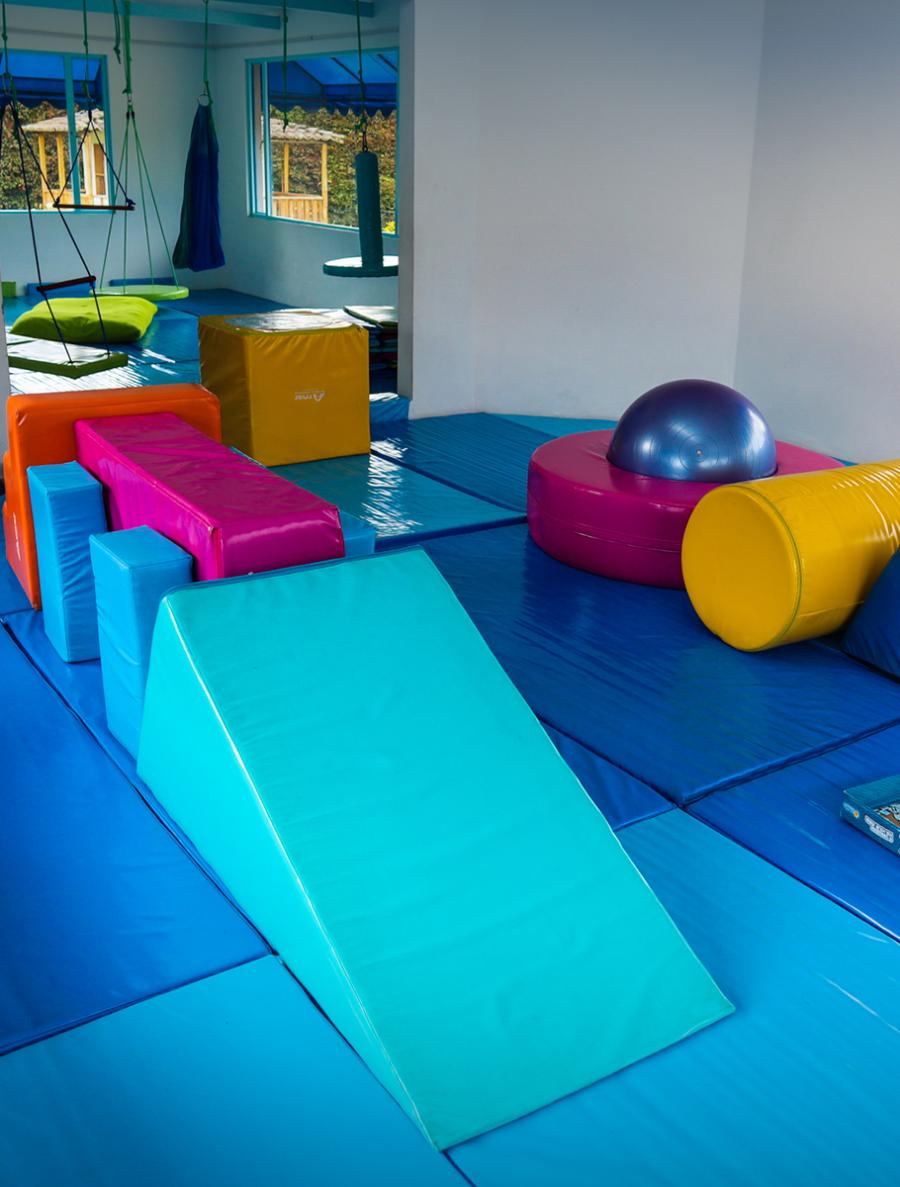 Motor-skills Gymnasium
---
A fully-equipped on-site gymnasium provides an area for the school's youngest students to enhance their fine and gross-motor skills. Exercise and movement classes are held under the direction of professionals specialising in utilising gym equipment for young people. They deliver early years physical education lessons regularly and help encourage sensory development.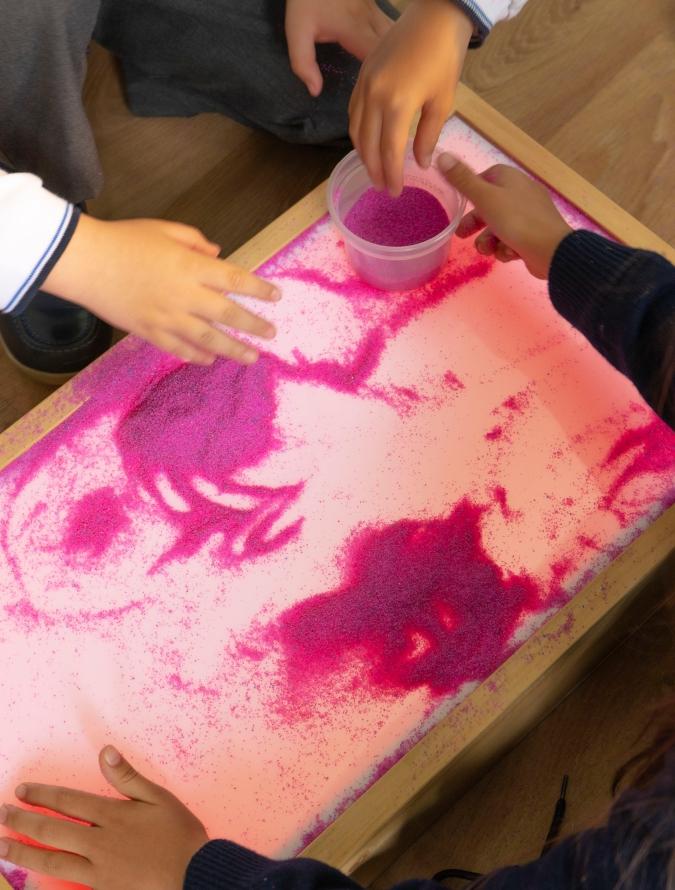 Atelier Art Studio
---
Our art classroom is characterized by having a large amount of materials, tools and resources available for children to work actively in a context that values their experiences and creativity.​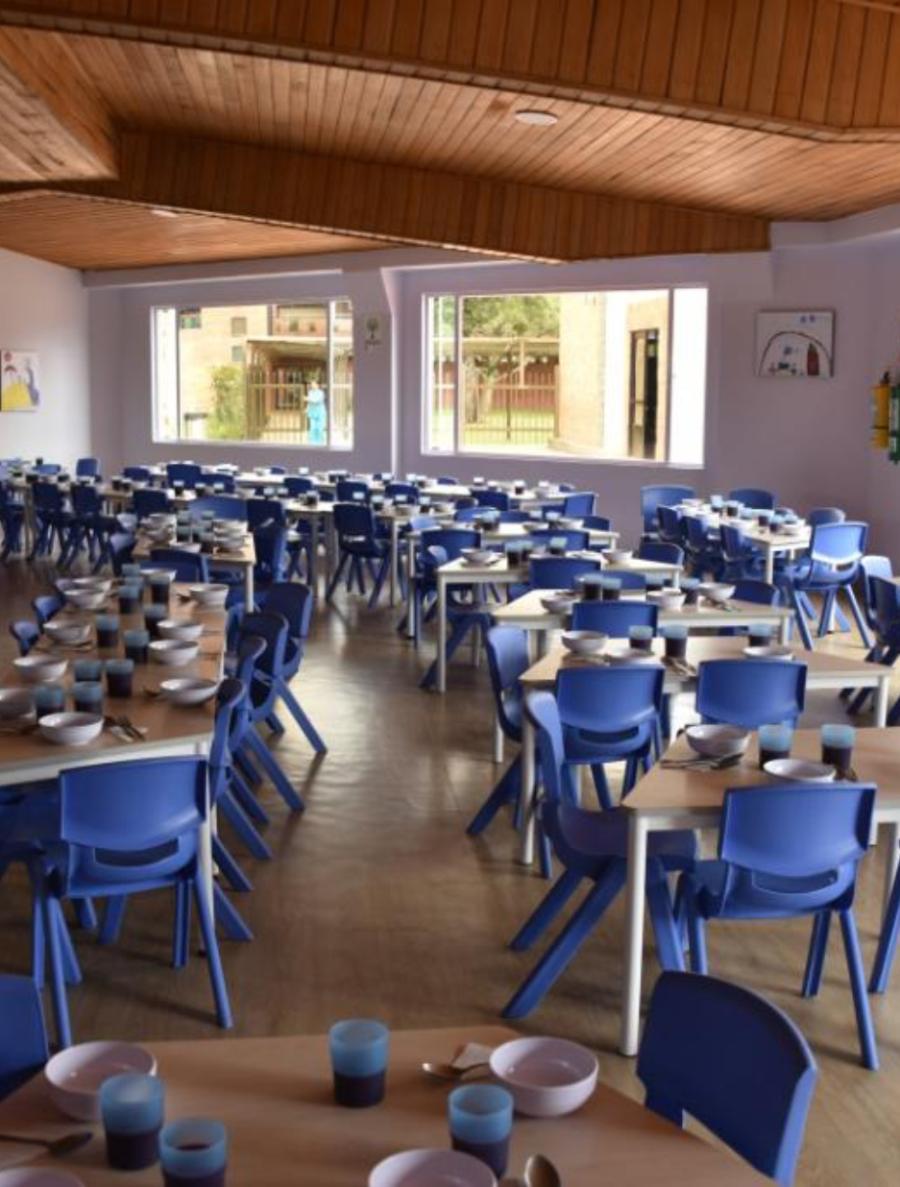 Dinning room
---
It is a pleasant space that has all the health standards necessary for our children to enjoy delicious and nutritious food while socializing with their friends.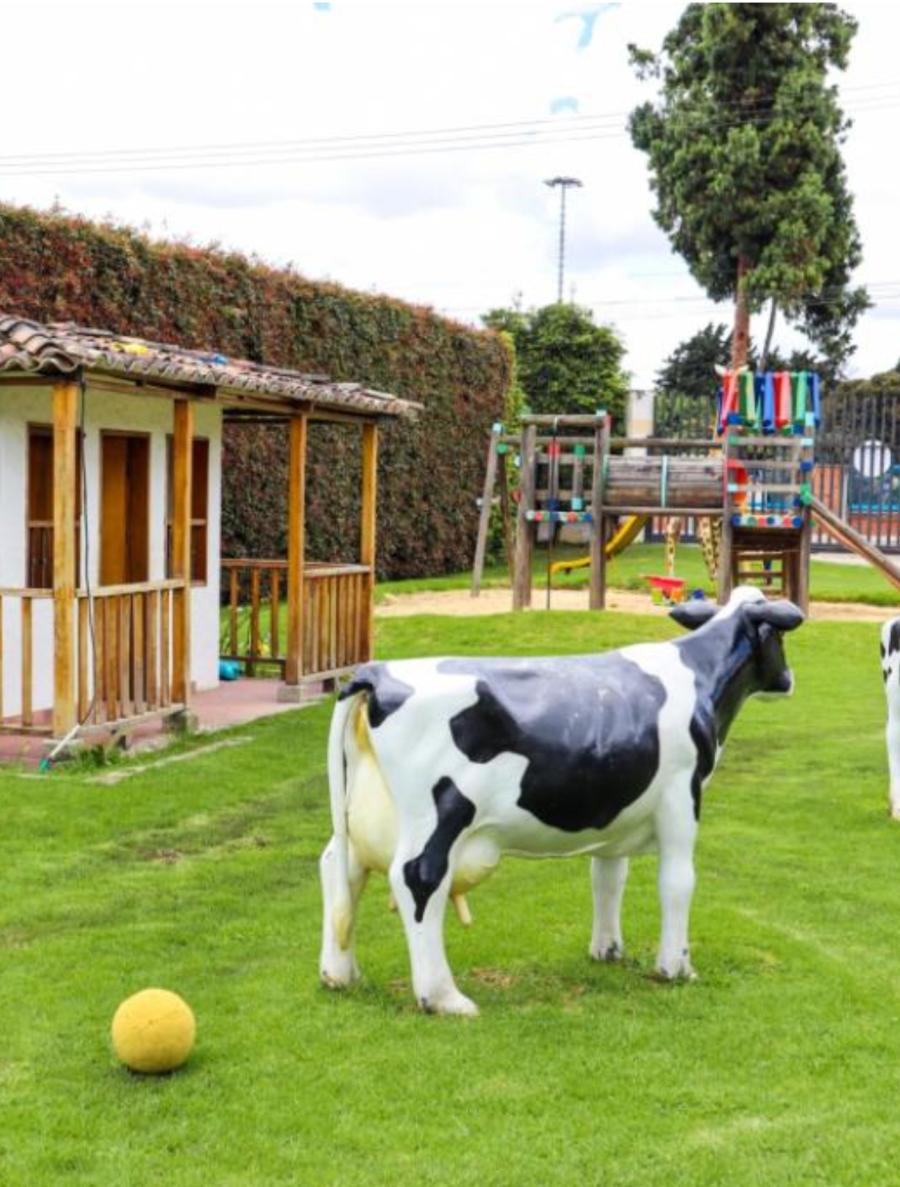 Playgrounds and Green Zones
---
Access to open green areas is intrinsic to the well-being of pre-school adventurers. Outside recreation time provides variety in the educational setting while encouraging supervised periods of active play. This pivotal time outside the classroom allows for further socialisation and interaction with nature.​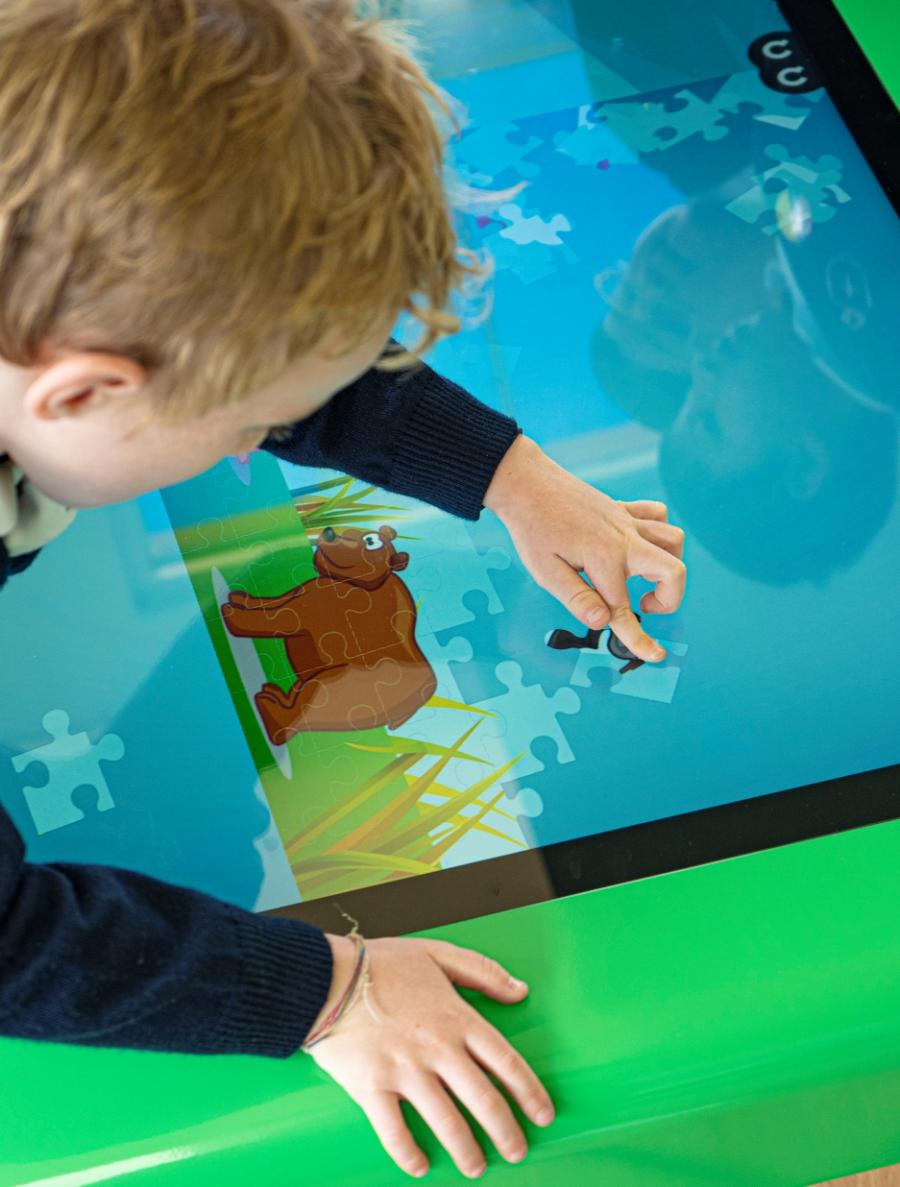 Technology and Literacy Lab
---
A place that offers wonderful learning tools for our students such as interactive tables with Snowflake software, iPads and a large collection of children's books.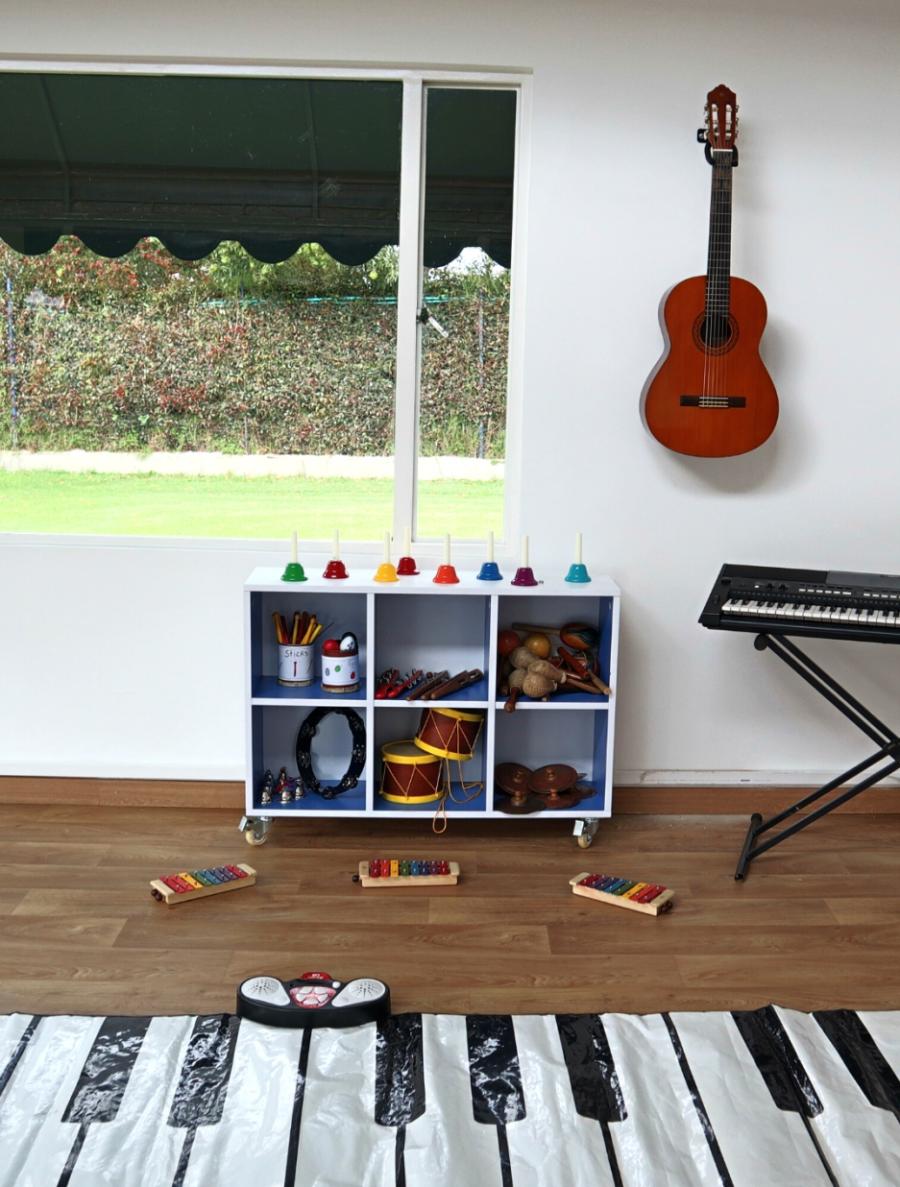 Music and Body Expression Classroom
---
Our different aesthetics classrooms are equipped with instruments and tools that allow our students to develop musical and motor skills that promote their creativity and artistic interpretation.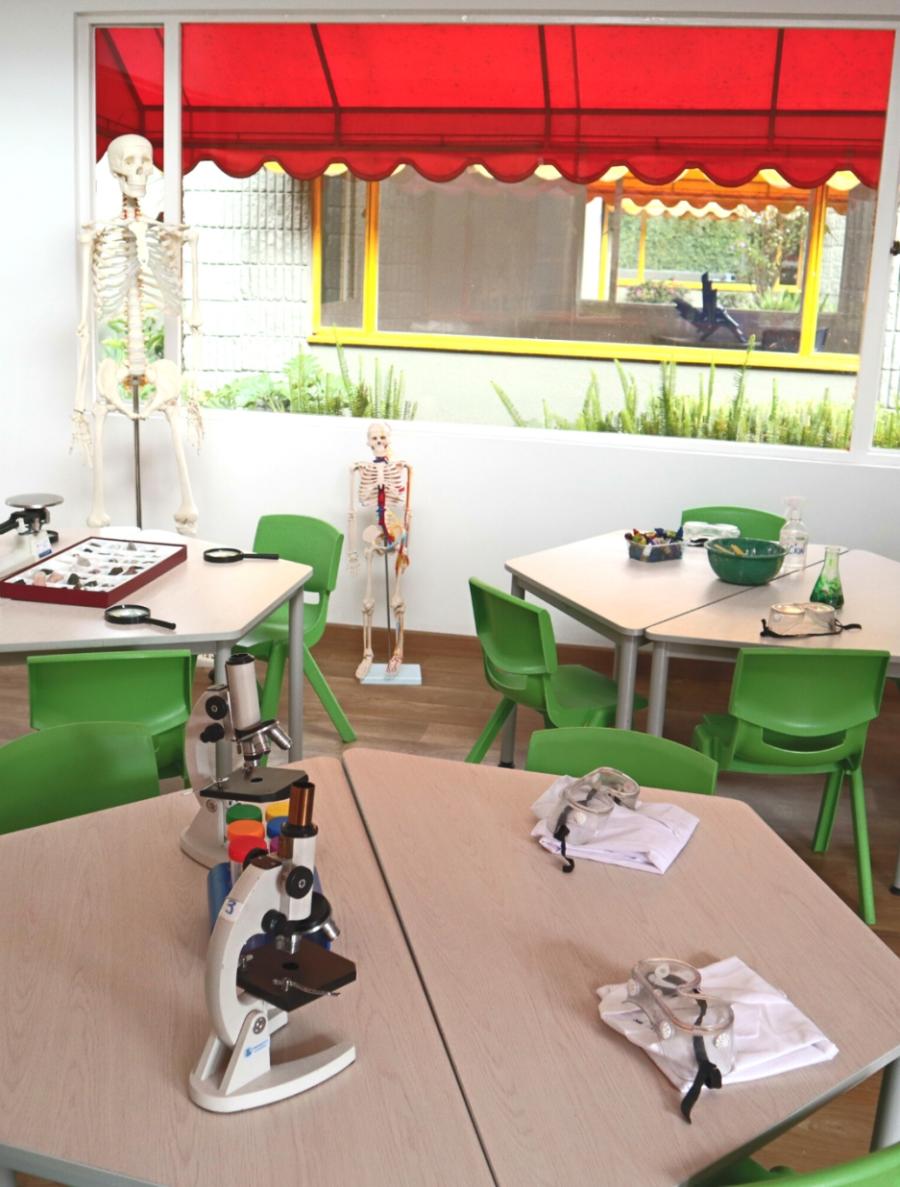 Science Lab
---
An innovative environment that allows our students to have a first approach to science where they can experiment with different equipment and materials.
Primary | 2nd to 6th grade​
---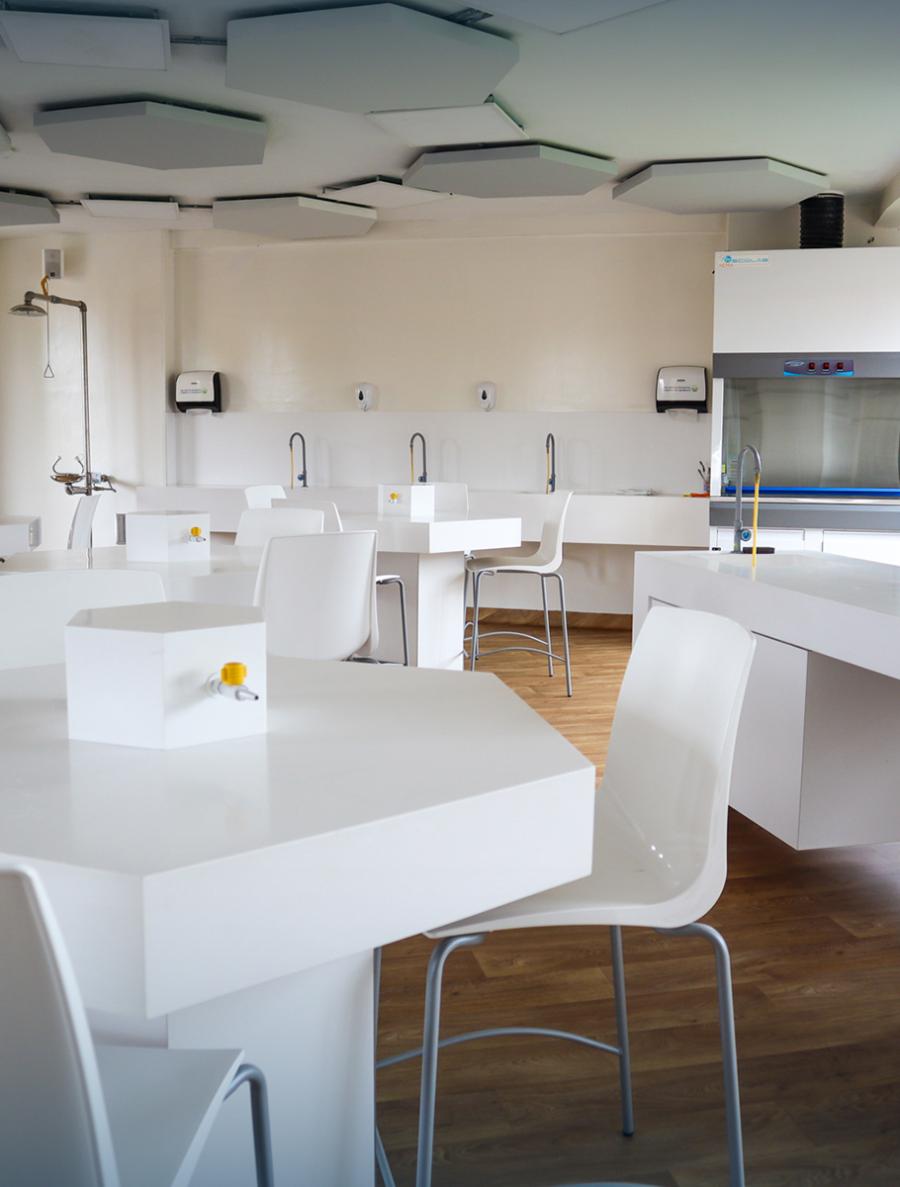 Science and Biology Laboratories
---
These laboratories allow our students to learn in an innovative environment where they can experiment with state-of-the-art equipment and materials.​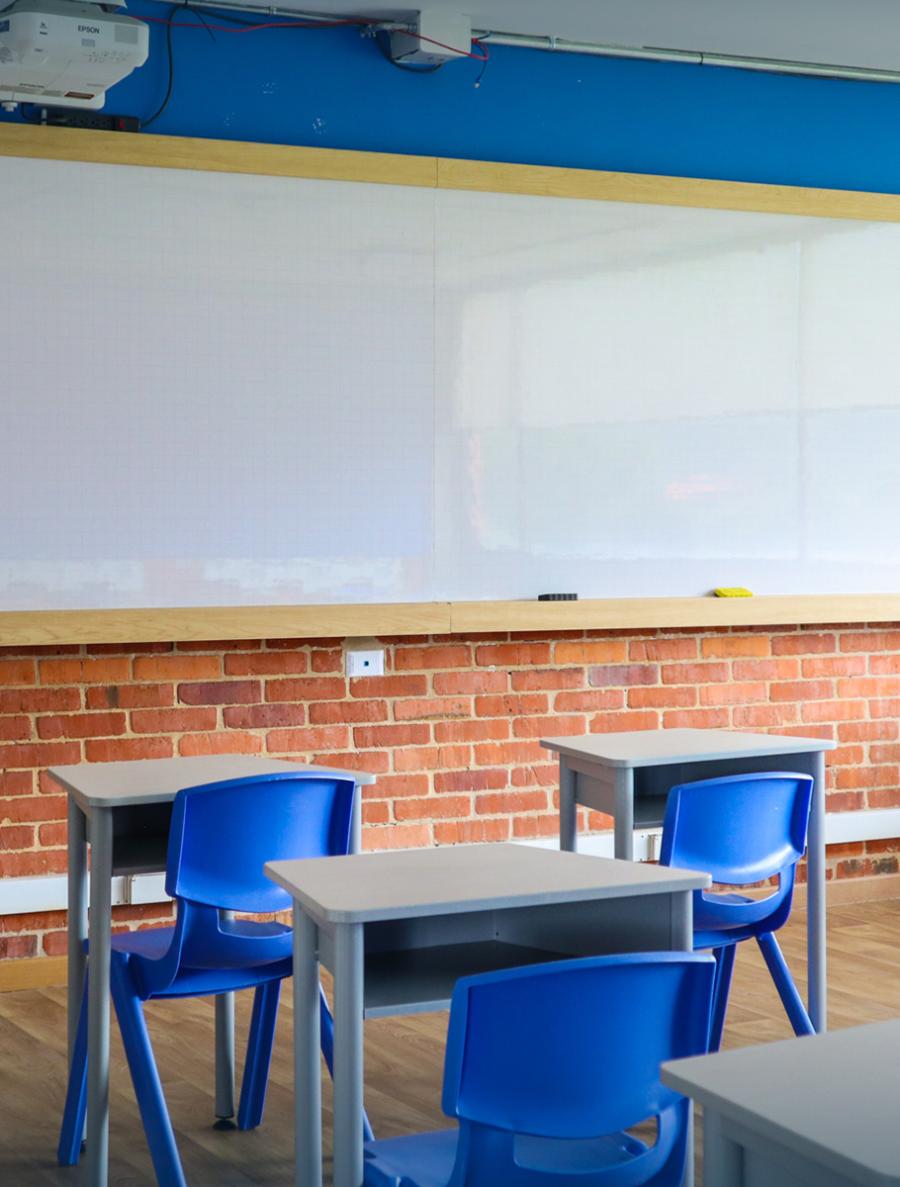 Classrooms
---
Our classrooms were designed by expert architects from "Room to Learn" guaranteeing optimal spaces to generate active and dynamic learning environments. They have ergonomic chairs and trapezoidal tables that encourage teamwork.​

Aesthetics Rooms (Dance, Music and Art)
---
These are specialized rooms conceived as spaces for our students to express their emotions and abilities through imagination and creativity.​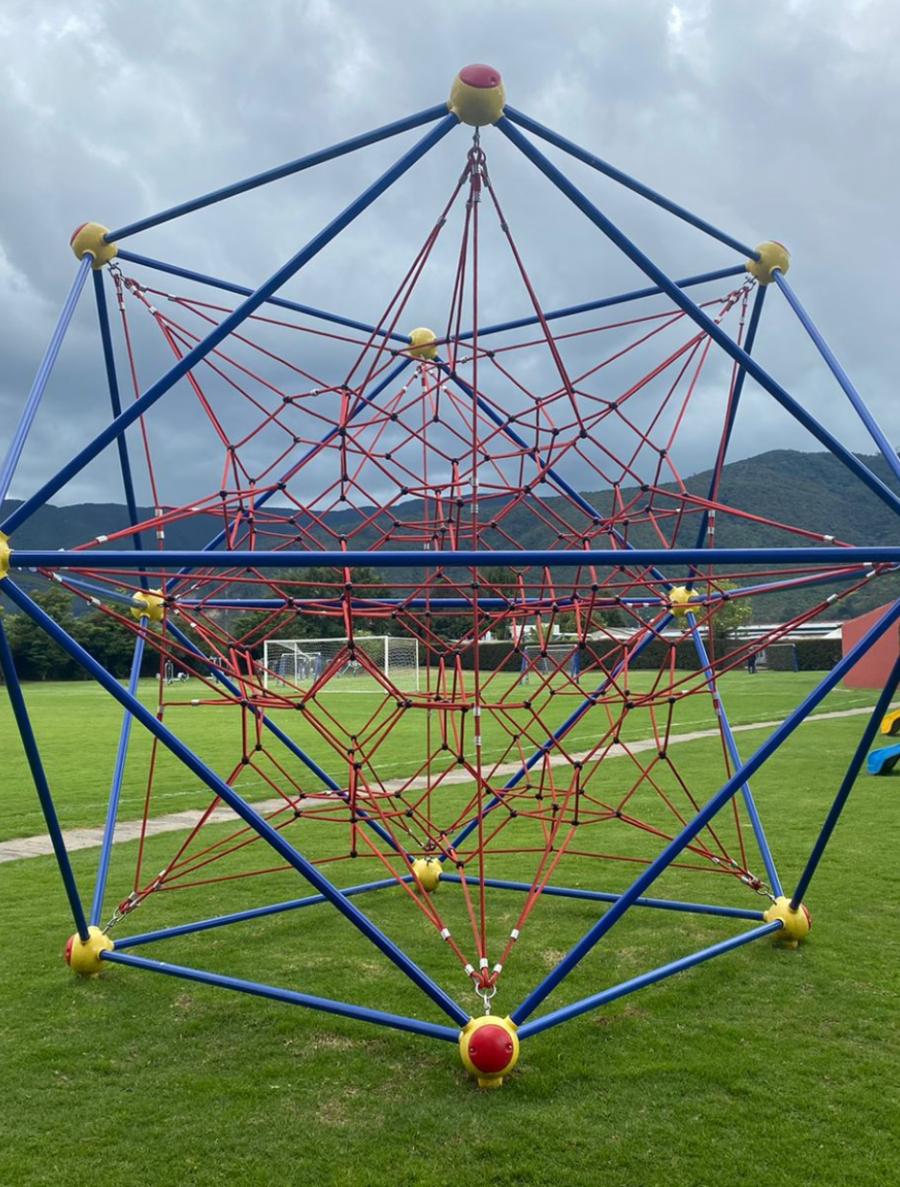 Soccer fields, Multi-purpose courts and playgrounds
---
We have large green areas, exceptional sports spaces and several stimulating playgrounds to meet the needs of all our students.​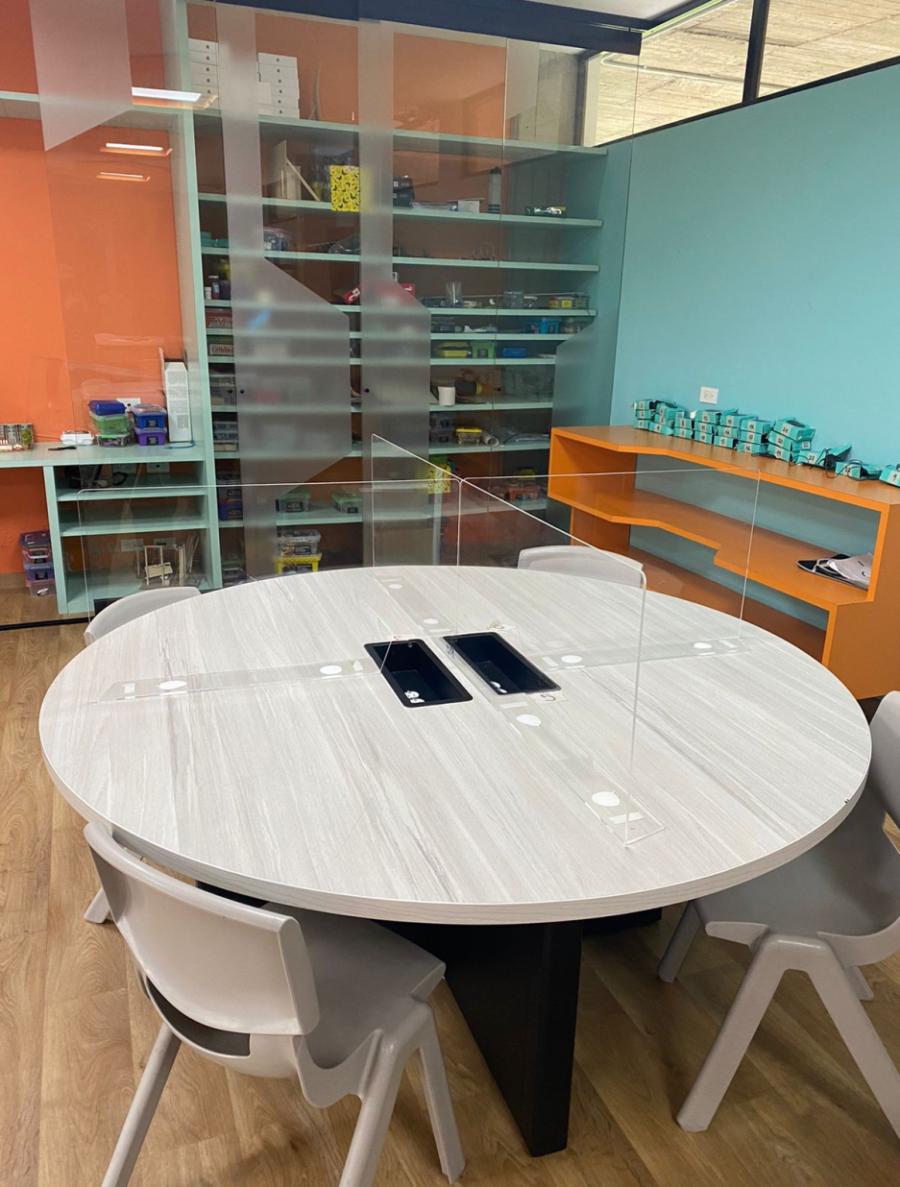 Specialized tutoring rooms
---
We count with specialized tutors who provide academic and personalized support services, which seek to train the student from and for their interests and skills under the premise that they are active agents and generators of their own knowledge.​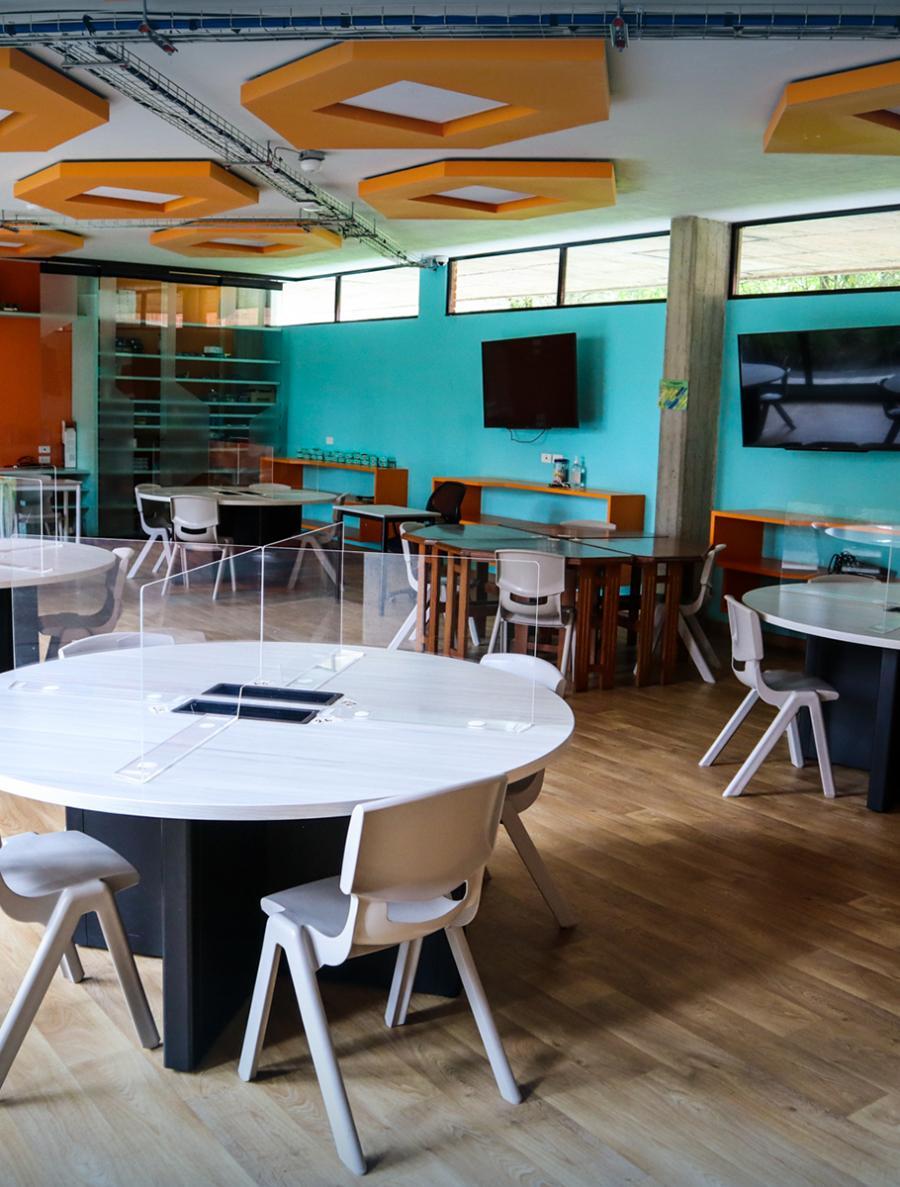 High Technology Center (CAT)
---
Our High Technology Center offers our students the opportunity to learn about robotics and programming. It is equipped with touch-digital screens, cutting-edge technologies and all the necessary elements to create an ideal learning environment immersed in the use of technology.​
Middle and High School| 7th to 12th grade​
---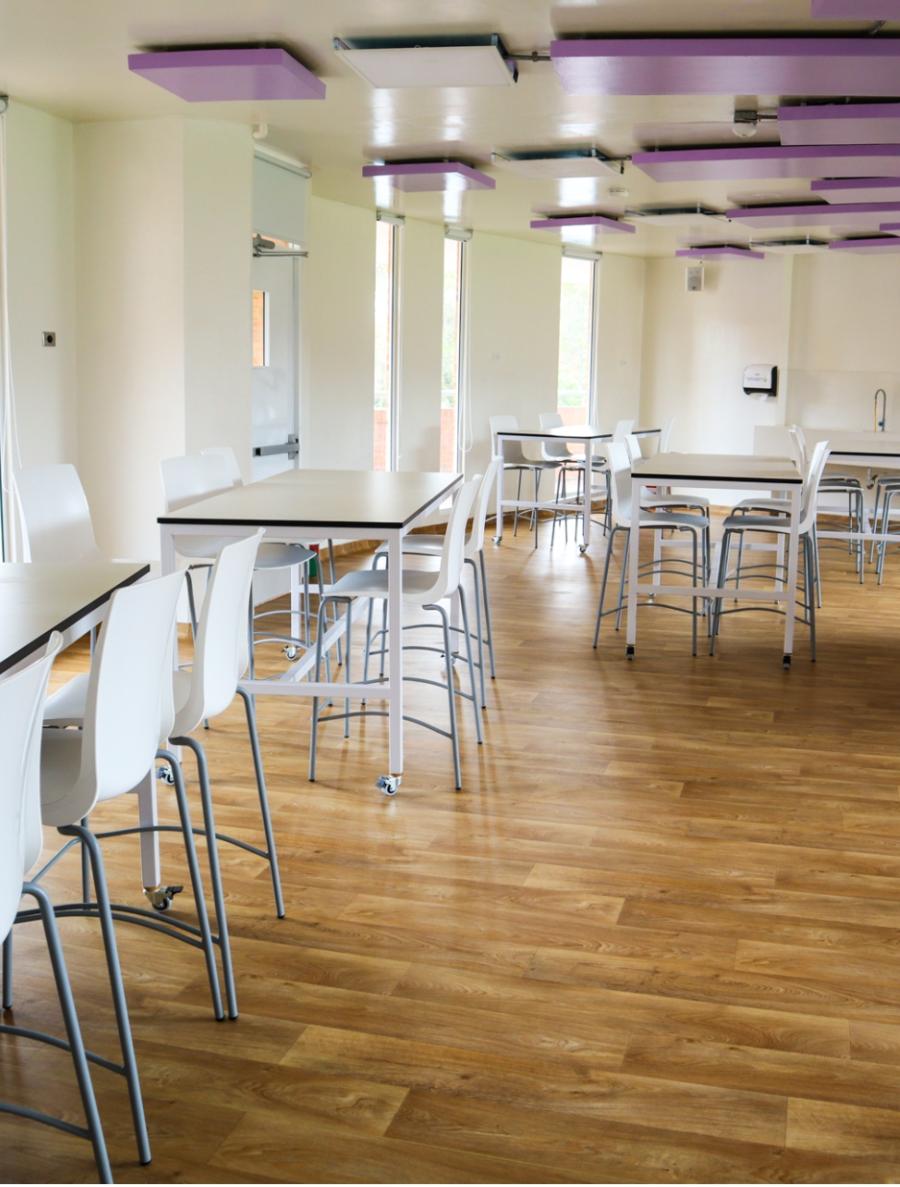 Physics and Chemistry Labs
---
Our physics and chemistry labs are places to perform experiments, these are areas to practice and develop scientific activities, ask questions, develop processes, collect data and analyze it, of course, they are the spaces to think about new questions and ways to explore the world that surrounds us.​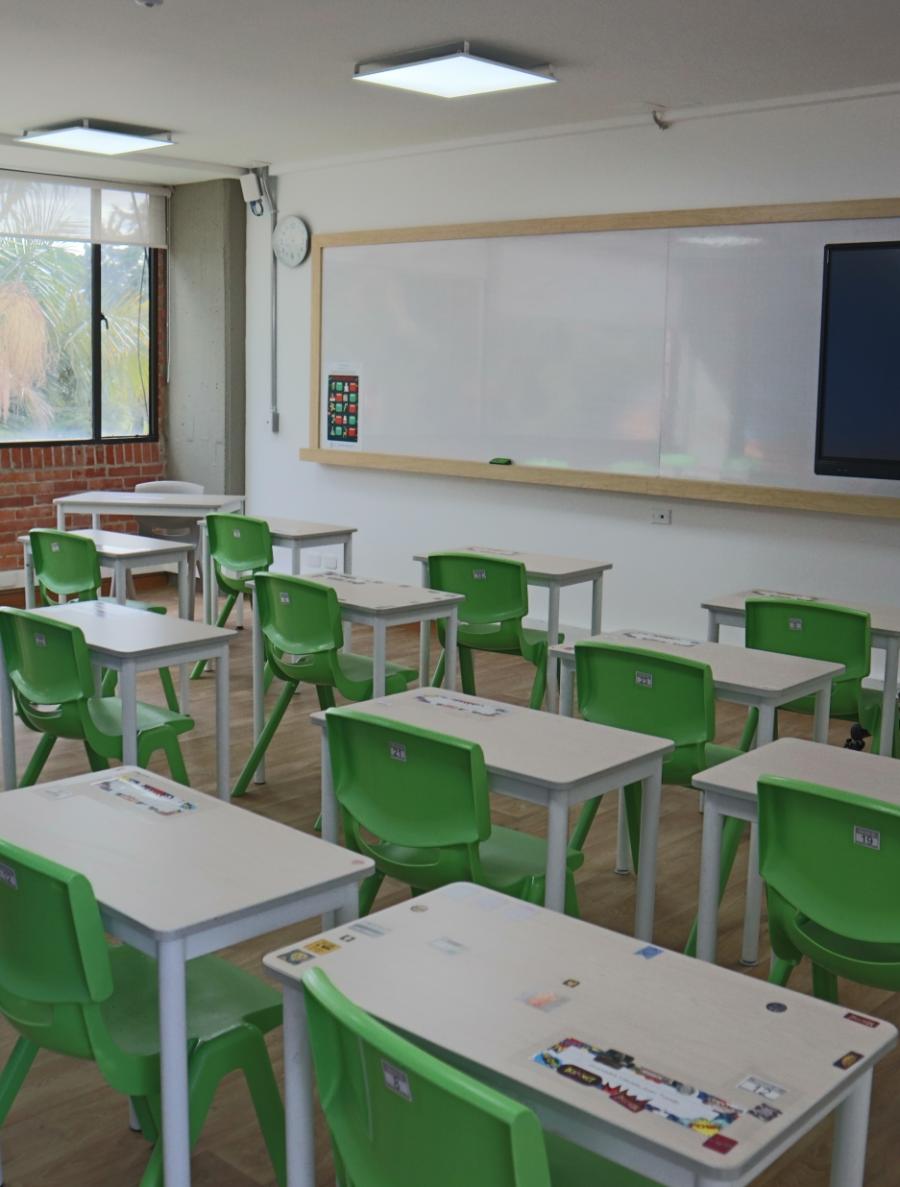 Classrooms
---
Our classrooms are amazing and comfortable spaces with full access to technology which facilitates their learning processes in different areas.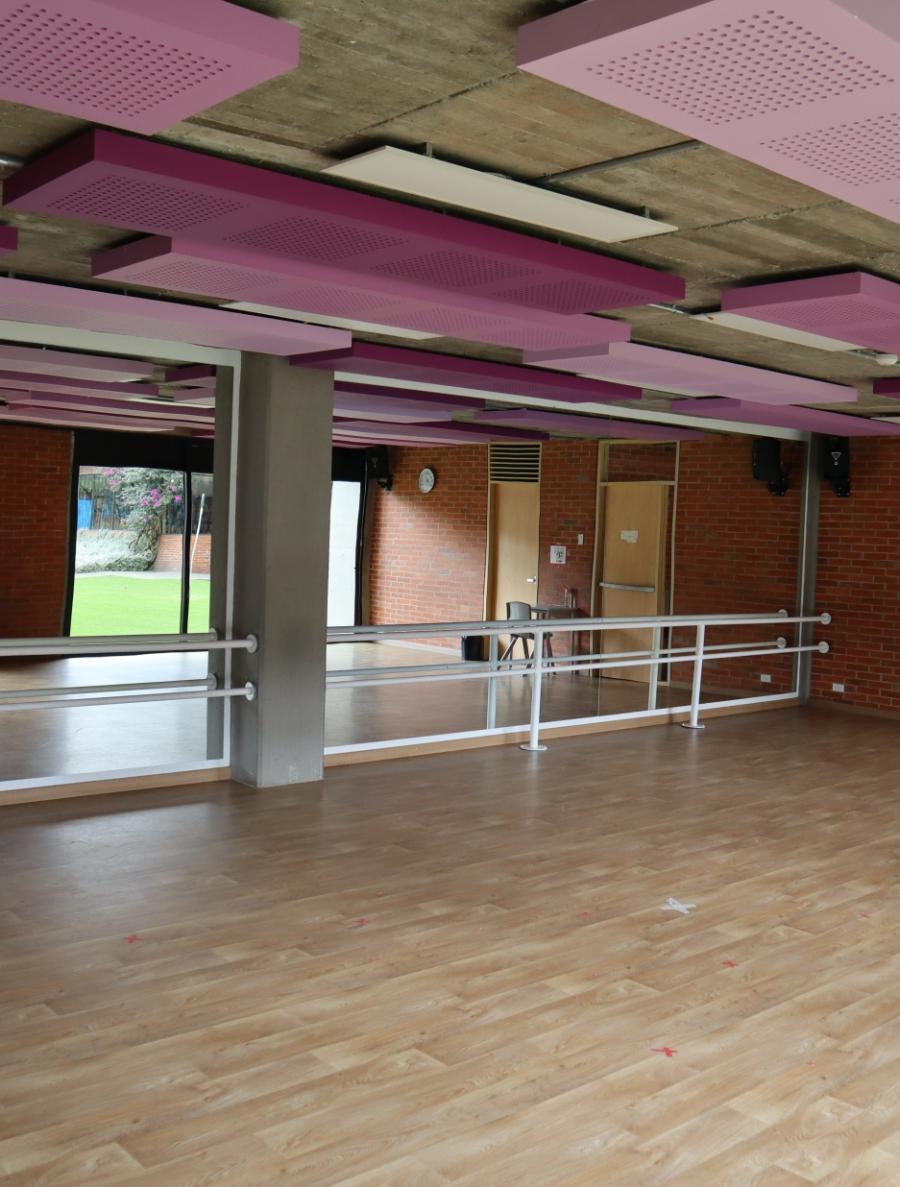 Aesthetics Classrooms (Music, Dance, Drama and Recording Studio))
---
Our different aesthetics classrooms are dedicated to the development of creativity and critical thinking, spaces such as our recording room, music, dance, and drama classrooms are places for our students to think outside the box and promote their interpretative skills.​

Sport Fields and Multipurpose Court
---
Our Sports Fields contribute to the well-being of our students, they are not just spaces to practice sports or develop physical education classes, they are spaces in which our children learn about the importance of teamwork. ​
Book a Visit
---
Contact us to schedule a visit and learn about our campus and educational philosophy.